Ok, so it has been a little while since the 3.5 Final Fantasy XIV update was announced. Today just for some fun and to help you and us get excited for Final Fantasy XIV Stormblood
Final Fantasy XIV The Far Edge Of Fate, Patch 3.5 Thoughts
Ok, so it has been a little while since the 3.5 Final Fantasy XIV update was announced. Today just for some fun and to help you and us get excited for Final Fantasy XIV Stormblood. We have decided to take a closer look at this patch and some of the cool things we felt it added to the game. We are ignoring all of the obvious stuff like cool new gear and story missions and looking at things that while important were not as highly discussed.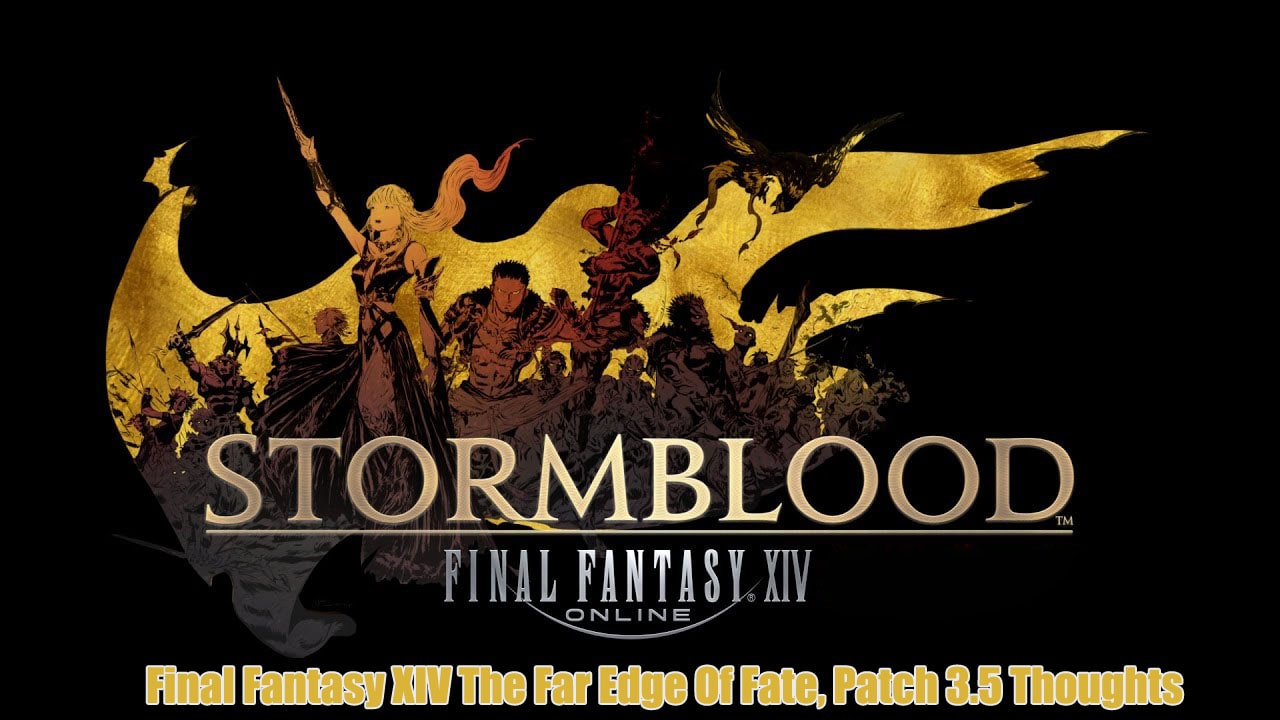 FATES: FATES are awesome and the first time you come across a Behemoth or an Odin or whatever it really is a jaw-dropping moment. Well, this patch increased the number of times they would spawn in which is cool.
Aquapolis: We love running the Aquapolis and now as there are new items and a better drop rate we have more of a reason to keep on doing it!
Delivery Moogle!: Ok, so what does this really add? Well not a lot really, but for apartment owners, the fact you now have a delivery Moogle in the lobby is just awesome. We have to wonder if there is some kind of Delivery Moogle Plush out there!
Aquariums: Some new fish, as well as items for your aquarium, was added. We think this is pretty cool as we know some Final Fantasy XIV players love to show off their aquarium.
Triple Triad Tournaments: Now this is a pretty big change. Now you have to actually register to take part in the Triple Triad Tournaments with an NPC. You can no longer just fight your buddies as it is random who you face. This takes away the ability for players to just win trade all the time. Which is a good thing as the Triple Triad should be a competitive thing, not just a way for some players to make some quick Gil.
Of course the Final Fantasy XIV 3.5 patch added a ton more stuff than this, but these are just a few of the things we wanted to talk about.